Sports Camp
Sports Camp is a dynamic program for children to enjoy all year long. Whether they attend in the summer, winter or both, your children have the opportunity to experience fulfilling extracurricular activity. Our program allows children to play with others their own age and participate in many activities they may otherwise not be able to experience. With gymnastics activities and the use of our giant indoor climbing wall, as well as exploring different Anchorage businesses and sights on Field Trips, your child is sure to have an enjoyable time here at AGA.
---
Summer Sports Camp
SUMMER SESSION: May 28 - August 17, 2018
During the Summer students take gymnastics classes in the morning. A variety of activities are offered in the afternoons including going to the park for outside activities. Activities include:
Gymnastics
Gymnastics builds upper body strength and coordination. The students receive physical training on the tumbling floor, bars, beams, vault and trampoline.
Arts and Crafts
Painting, drawing, coloring, gluing and cutting. These are enjoyed by all of the children. Each child is encouraged to be creative. Students make play dough, collages, crafts, mobiles, puppets and many other projects.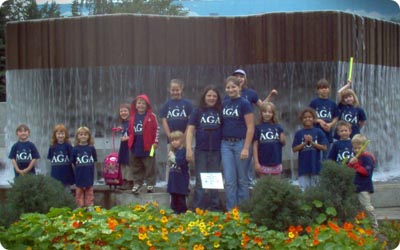 Outdoor activities
Our outdoor activities involve relays, ball games, circle games, playing at the park and many others.
Field Trips
Field Trips and walks to the park are a fun way for the children to explore and learn about the world around them. Sign up sheets are at the front counter; the monthly calendar lists major field trips which include museums, bowling, Alaska Zoo, swimming and many other activities. We provide transportation from AGA to the field trip destination and back to AGA. The transportation system may be via the club van (insured), bus or a public transit system.
---
Winter and After School Sports Camp
SPRING SESSION: March 19 - May 25, 2018
During the school year, our Sports Camp is held Monday through Friday from the time your child arrives after school until 6:00 p.m. We pick children up from over twenty schools in the Anchorage District. Children up to 13 years old are accepted. The activities they may participate in can include rock climbing, arts and crafts, ping pong and various indoor sports, playing outside in the snow, playing in the gym/gymnastics, puzzles, games, science exploratory and occasionally watching a G rated video.
School Pick-up List
We currently pick up at the following schools:
Aquarian, Bear Valley, Chinook, Chugach, Goldenview, Grace Christian, Hanshew, Kincaid, Kasuun, Northern Lights ABC, O'Malley, Pacific Northern Academy, Polaris, Rabbit Creek, Rilke Schule, Rogers Park, Sand Lake, St. Elizabeth Ann Seton, Trailside, Turnagain
If your child attends a school that is not listed here and you would like to have your child picked up after school, please contact us to see if we may be able to accommodate you.
---
Holiday/In-service Sports Camp
The following are Anchorage School District Holidays or In-Service days that we offer a full day or half day Sports Camp program.

October 26, 2018
November 9, 2018
December 21, 27, 28, 31, 2018
January 2, 3, 4, 21, 2019
February 18, 22, 2019
March 8, 11-15, 2019
In-service, Holiday and Vacation Sports Camp is offered during Anchorage School District's In-service or Vacation days, including Christmas Break, Spring Break and Summer. The daily schedule is generally the same as our daily summer schedule. The program operates Monday through Friday and is for children in Kindergarten to 13 years (all children must be picked up by 6:00 p.m.). Space is limited and fills up fast so you are encouraged to call early to get placement. Students may sign up for half days or full days.
AGA WILL BE CLOSED:
May 28, 2018
July 4, 2018
September 3, 2018
November 22, 23, 2018
December 24, 25, 26, 2018
January 1, 2019
---
Enrollment Requirements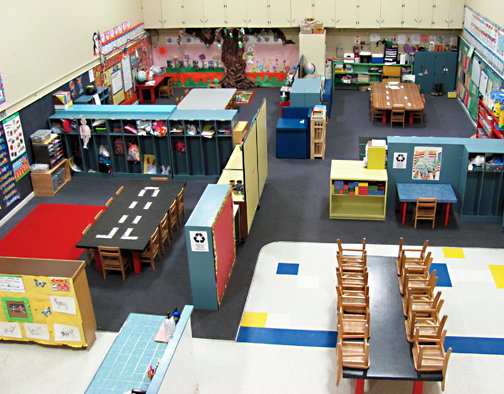 We have continuous enrollment until our space is full. All fees will be pro-rated accordingly, and all fees must be paid in advance (no cash refunds). Reservations are made at the beginning of each month for attendance by the month, week or day. A deposit will be required to hold a spot for each month during the summer. This will guarantee your child's continued space in the program as well as maintain our high standards of quality. We require a 2 week, written notice before you stop enrollment, otherwise we will assume your child will continue on to the next month or session and consequently, bill you for it.
The ages of acceptance will follow the same break off day as the State and Municipality regulations. (Children must be at least 3 years old.)
All children must be completely potty trained.
If there are any changes in your child's health status, please notify the AGA staff. Required immunizations include diphtheria, tetanus, polio, measles and pertussis. Before your child begins any class at AGA, we need copies of the following paperwork:
a current shot record
a physical examination within the past year
a completed Emergency Card (from AGA)
any custody papers required by the court
Forms
If you would like to enroll your child in our program please fill out the forms, stop by or call us.  We would be happy to mail them to you upon your request.
Acceptable forms of payment include cash, check and credit cards.
Calendar